WonderCon 2012 Recap
Here is a quick bullet point run down of some of the awesome news and video shared during the panels of WonderCon this year. Sadly some of the video (Battlestar Galactica's Blood and Chrome) is unavailable. But we have for you all what we can share, with more news to come, as always.
DC is working on an animated film of Batman: The Dark Knight Returns
Brian Wood to take over writing duties on X-men #30 and Ultimate Comics X-men #13. David Lopez will take over art on X-men proper, using the team: Storm, Psylocke, Colossus, Domino and Pixie. Paco Medina joins Wood on Ultimate X-men, focusing heavily on Kitty Pryde.
Zenescope has started a Kickstarter to raise $175k for a pilot episode of Grimm Fairy Tales, directed by Jon Schnepp of Titmouse Inc.
Jeff Parker and Dale Eaglesham begin the battle against the Mayan end of the world in Hulk #53, this June. The storyline will not only feature the titular Hulk, but Machineman, She-Hulk, Abomination, and Alpha Flight!
Capcom and Cryptozoic Entertainment partner together for a new deck-building card game that features Street Fighter, Final Fight, Rival Schools, and Darkstalkers!
The fourth season of Adventure Time premieres Monday, April 2, at 7:30 p.m. (ET, PT). Check out this scene, premiered at WonderCon, that airs in the episode "Five Short Graybles", a series of 5 interwoven short stories all centered around the five senses.
With issue #175, Marvel's Thunderbolts becomes Dark Avengers. The writer, Jeff Parker will carry over as Luke Cage brings on Skaar, Ragnarok (the robot thor), and others.
Disney's D23 fan club will be teaming up with Turner Classic Movies during the TCM Classic Film Festival to do a 75th anniversary screening of Snow White and the Seven Dwarfs (1937) and the new restoration of 20,000 Leagues Under the Sea (1954), with a live introduction by Kirk Douglas on Saturday, April 14th, and Friday, April 13th, respectively.
Spinning out of Greg Pak and Mike McKone's Astonishing X-men run that just wrapped up will be a whole new X-treme X-men series. Set for release this July, the creative team of Greg Pak and Stephen Segovia will bring the gold laced James Howlett, Kid Kurt, Ghost Boxes' Emma Frost, and Armor together to protect the multi-verse.
Cartoon Network has also provided us with an awesome clip of Regular Show that is fairly geeky. This clip is from the episode "Video Game Wizard" and was premiered at the show's panel at WonderCon.
While DC's Captain Marvel was busy becoming Shazaam, in a fairly unexpected style this week, Marvel's Ms. Marvel will soon become Captain Marvel. Kelly Sue DeConnick and Dexter Soy will start up a new on-going series based around Carol Danvers and her new costume design this July.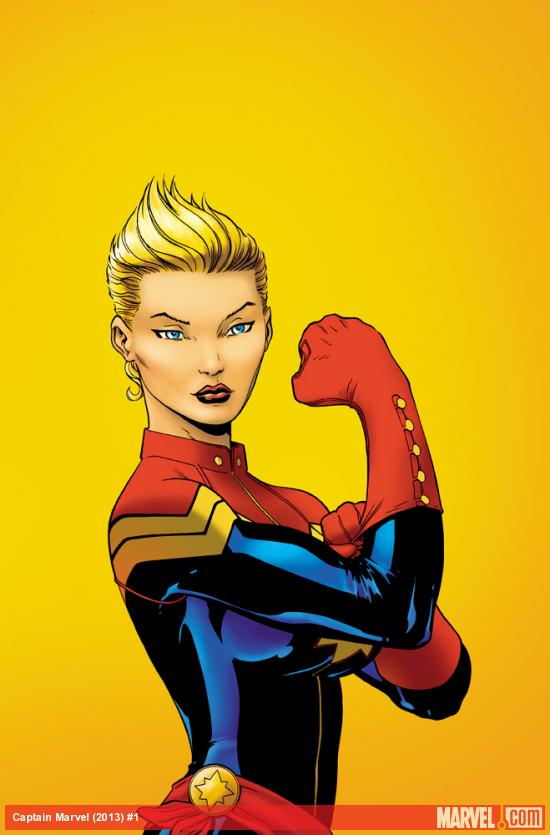 Until Monday of next week (March 26th), fans of the series The Walking Dead can download a free issue of the comic from Comixology. That's right, the fine folks at Comixology, combined with Robert Kirkman's Skybound Entertainment, are giving away The Walking Dead issue #19 — which features the first appearance of Michonne and ties directly into this past Sunday's season finale.
Angry Birds have taken to space and this summer so will Marvel's the Punisher. Space: Punisher (yes, they're calling it that) will be handled by Frank Tieri and Mark Texeira and is the start of something much bigger and space related.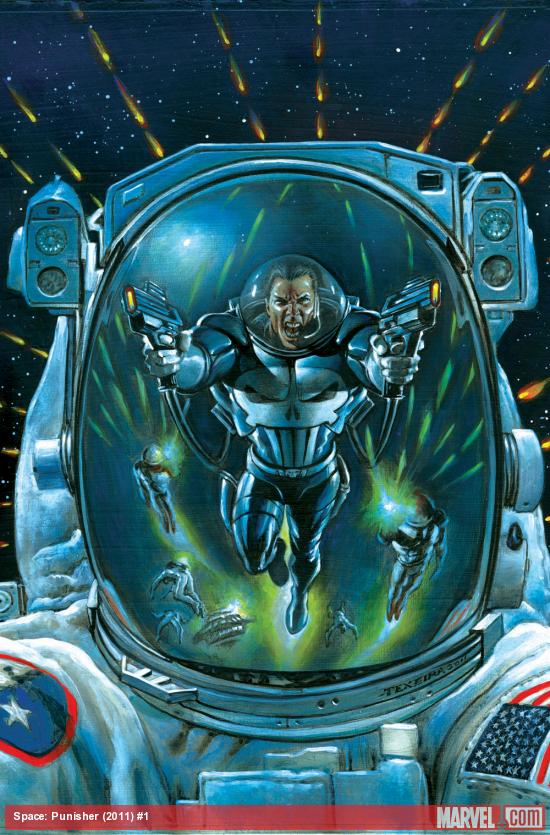 Adventure Time
,
AMC
,
Batman
,
Brian Wood
,
Capcom
,
Captain Marvel
,
card games
,
Cartoon Network
,
Comics
,
Cryptozoic
,
Dale Eaglesham
,
darkstalkers
,
David Lopez
,
DC
,
digital comics
,
Disney
,
Frank Miller
,
games
,
Greg Pak
,
hulk
,
Jeff Parker
,
Marvel
,
Mike McKone
,
Ms. Marvel
,
Paco Medina
,
Punisher
,
Regular Show
,
Snow White
,
Street Fighter
,
TCM
,
The Walking Dead
,
trailer
,
Video Games
,
WonderCon
,
X-men
No comments yet.
No trackbacks yet.
about 16 hours ago - No comments
Lucasfilm announced yesterday that production has begun on the next Star Wars animated series, titled Star Wars Rebels, and will be set between Episodes III and IV. In the 19 years between the events of these films we know that the Empire continued its meteoric rise, Vader began hunting down the remaining Jedi that had More >